Screen Printing VS Direct To Garment Printing VS Transfer Printing.
Ti view price differences, simply scroll down.
Under 50 Units

Over 50 Units

Cotton Rich Garments

Poly Rich Garments

Bags
 

Screen Printing Prices.

Screen Printing is perfect for large orders as we are able to provide this form of printing at really low prices for bulk orders..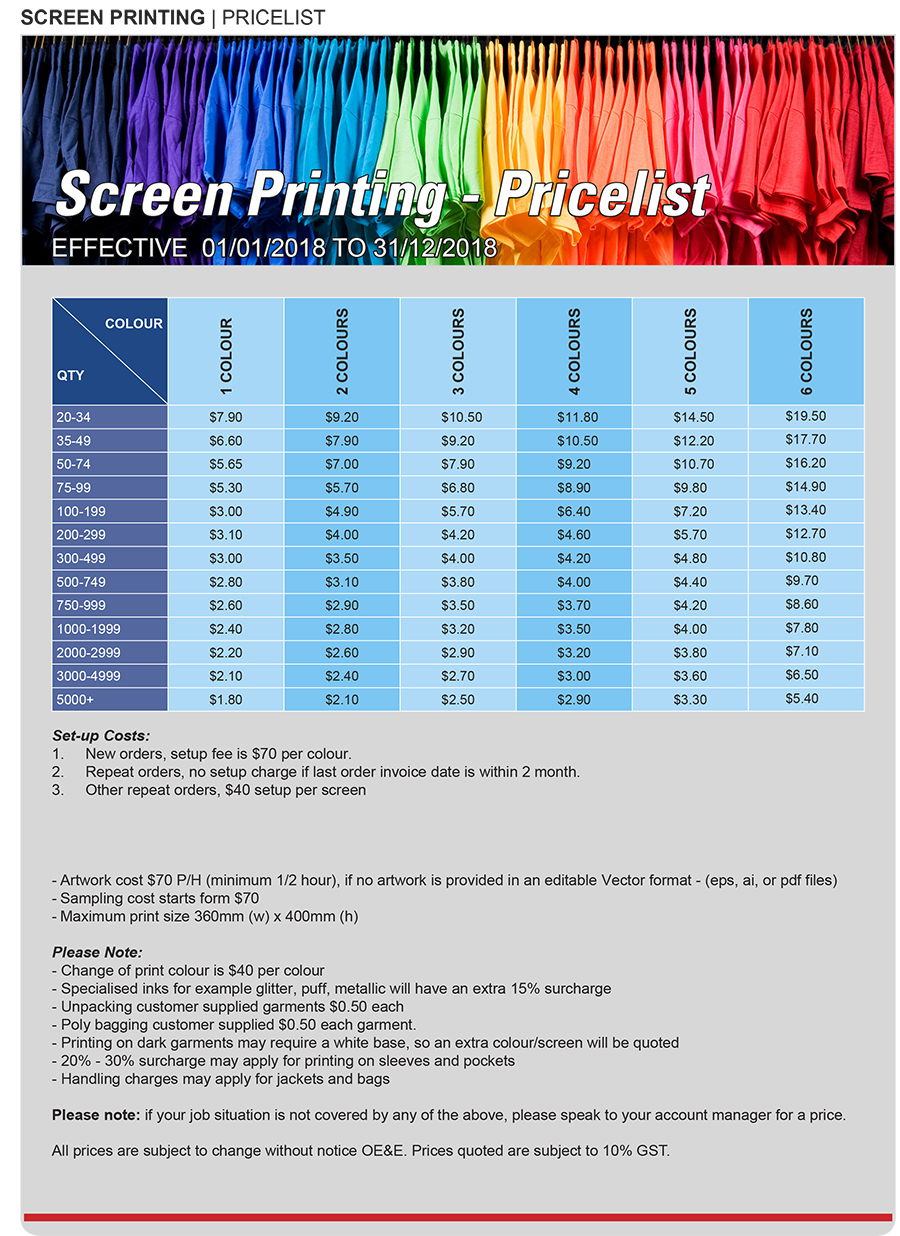 Direct To Garment Printing Prices.

We love DTG Printing as it has one set up fee unlike Screen Printing which has a new set up fee per colour. Plus, the ability to print in multiple colours is second to none.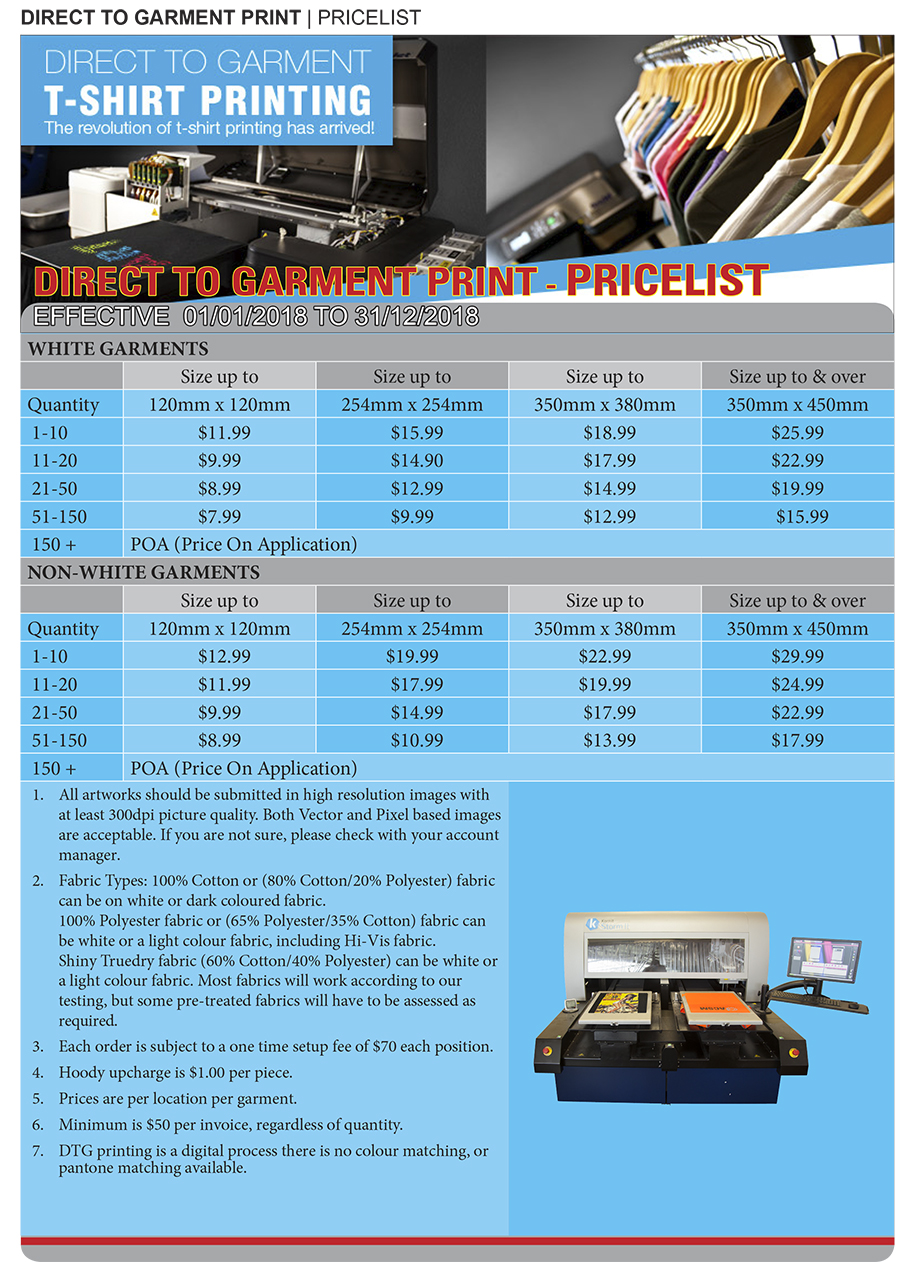 Transfer Printing Prices.

If you need a small order printed in one to many colours, then Transfer printing is the way to go. Ideal for small teams etc..